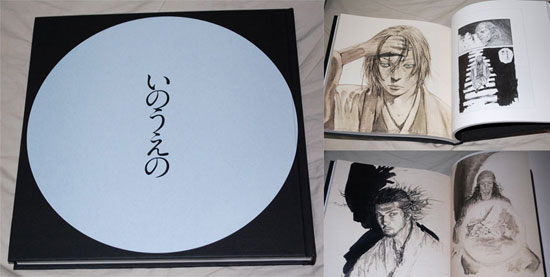 Details : Appr 235 pages, 26×26 cm (A4), hard cover, full color and b/w, Japanese and english text.
Description : This is the complete catalogue for Inoue Takehiko ( of Slam Dunk fame ) The Last Manga Exhibition, held in Ueno Tokyo in May 2008. The book contains ALL the prints that appear in the exhibition, with behind the scene photographs, interviews and more. Comes with full english translation.
THIS VERY RARE BOOK WAS SPECIALLY PRINTED FOR THE EXHIBITION AND IS NOT AVAILABLE ANYWHERE ELSE IN THE WORLD.
For more information and pictures from this book click Here to view.