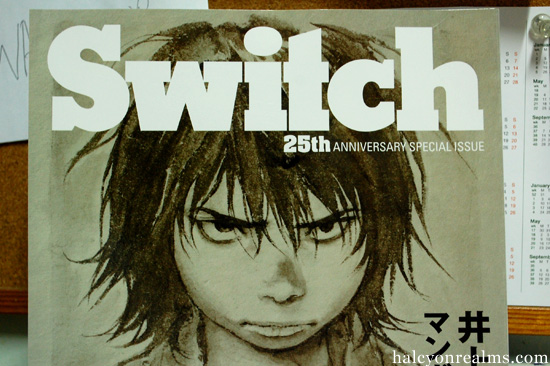 A stash of art books I ordered from Amazon Japan just arrived and one of the items is Switch's 25th Anniversary Special Issue – Inoue Takehiko "Drawing the Future of Manga". Switch is a popular arts and media magazine in Japan and the theme for their 25th anniversary issue is "(moving) towards another 25 years of media"; to that end they've gone out to spot interviews with some of the top artists working in Japan today, and the cover artist is manga extraordinaire Inoue Takehiko. ( Slam Dunk, Vagabond )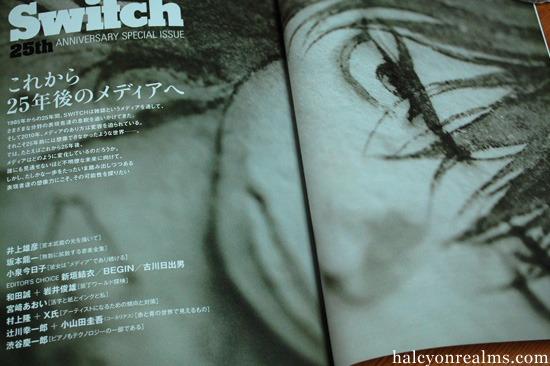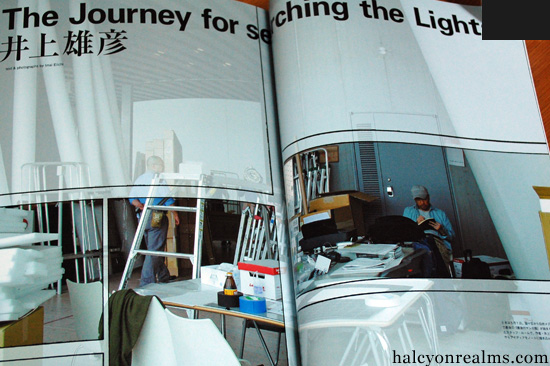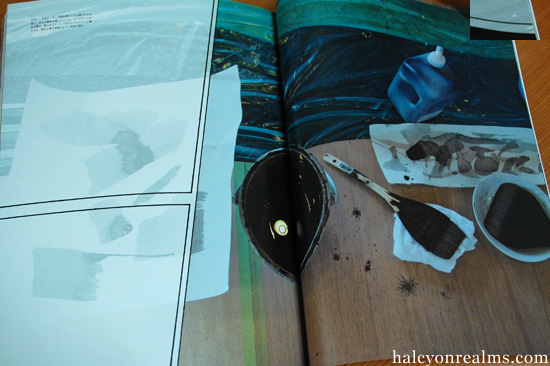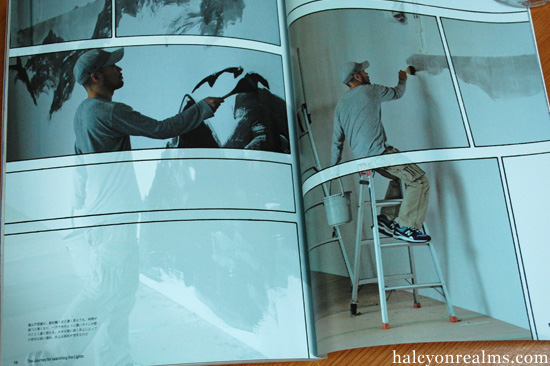 Above : Inoue-san working on a giant comic panels for one of his LAST Manga Exhibition, held in Ueno, Osaka, Kumamoto and Sendai. I was lucky enough to attend the first one held in Ueno, Tokyo. ( see picture below ) While I won't go so far as to say it was a life changing experience, it was a very, very awe-inspiring indeed.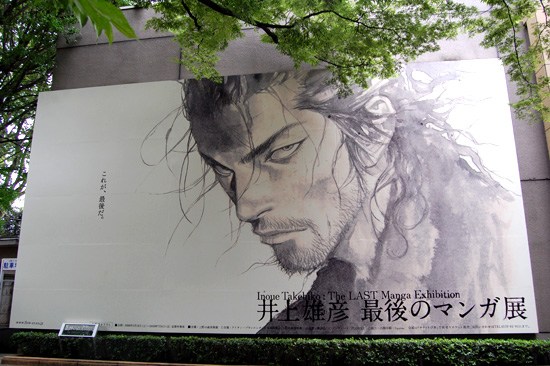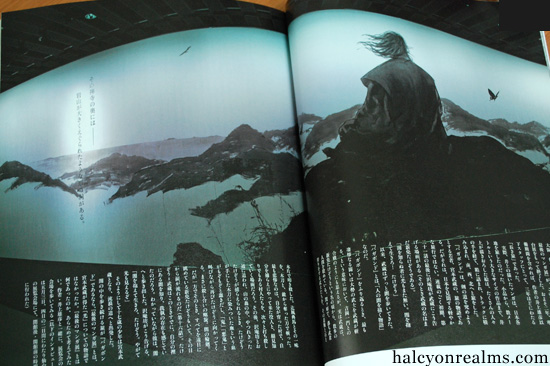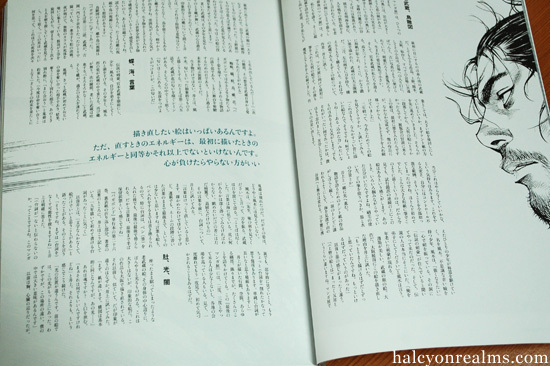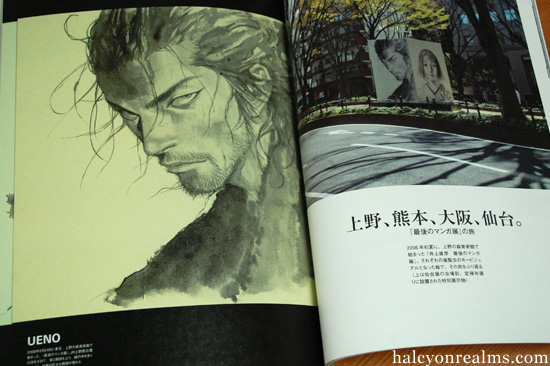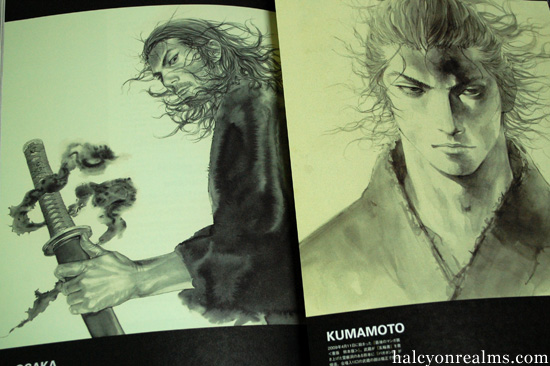 The magazine comes with "hero" illustrations he painted for each of the four venues of the exhibition, with the one for Sendai as a mini fold-out poster. ( below )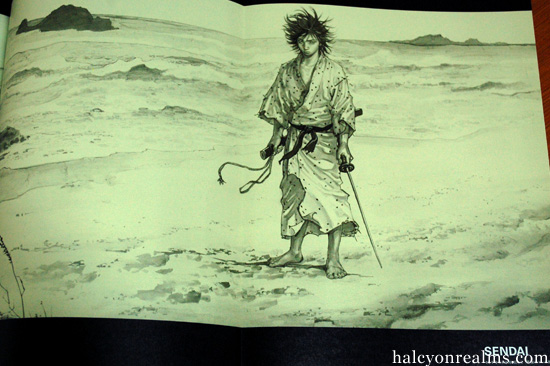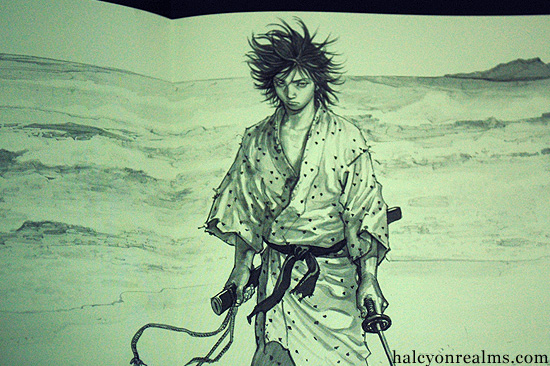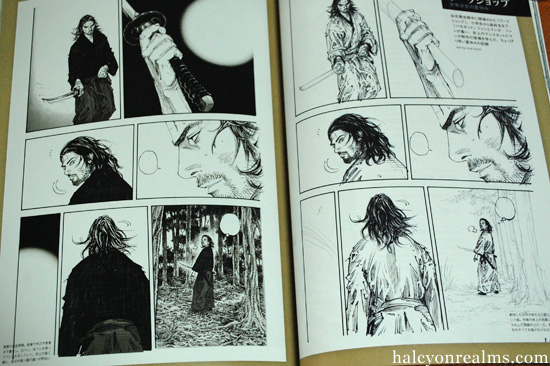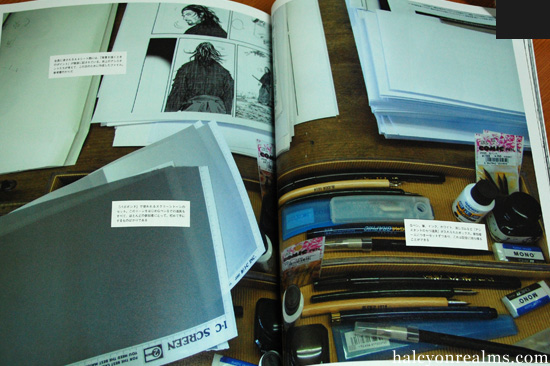 During the Osaka and Sendai exhibitions Inoue-san also conducted a series of workshops on manga production, it must have been quite an experience for those who attended. (above) Some of the tools used in traditional comic paneling, complete with screen tones, etc.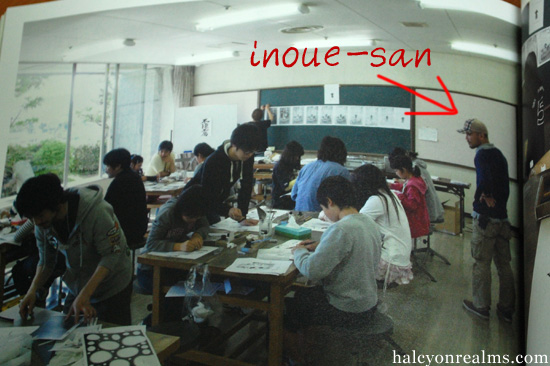 …and that's the end of Inoue's article in the magazine, spanning about 50 pages. I would say the illustrations alone are worth the price of the magazine ( 1000 yen, about 12 USD ), but if you can read Japanese that's even better, because there's a wealth of information in the interview.
I have enormous respect for Inoue-san. If you've read the first volume of his Slam Dunk comics, you'll remember he wasn't the most polished of artists back then – but by the end of the series he has transformed into a most amazing artist; testament to his talent and hard work, and a very big inspiration to us all.
Other articles in the magazine :
An interview with world famous composer Ryuichi Sakamoto –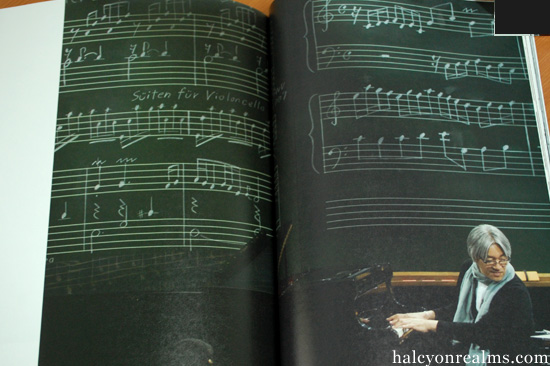 and Japanese actress Yui Arakagi, who singlehandedly re-energized the Pocky brand chocolate snack when she appeared in this colorful commercial :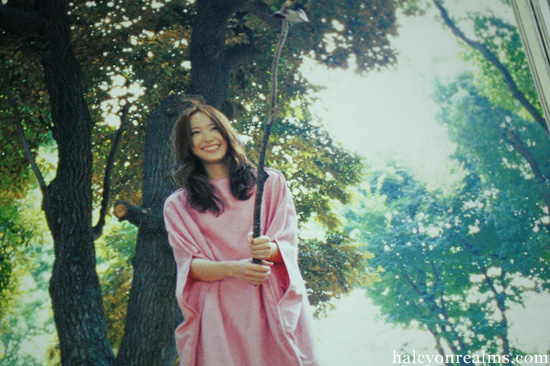 By virtue of Inoue's illustration on the cover alone the magazine will fly off the shelves, and reprints will be limited after stock runs out as this is a periodical, so grab your copy fast if you're keen. ( it might be a good idea to bundle a few other items to make Amazon's expedited shipping cost worth the while, or perhaps a book pool with some friends who want to get the magazine too. )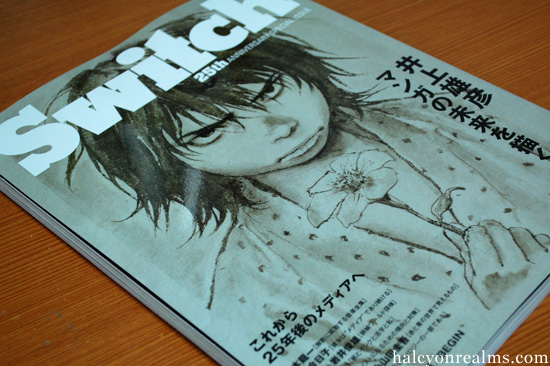 "Switch Magazine Inoue Takehiko Special Issue" details :
– Dimensions – 10.8 x 8.3 x 0.6 inches
– Glossy softcover, 196 pages ( Inoue-san's article about 50 pages, with mini fold-out poster )
– Full color, in Japanese

You might also be interested in these items :