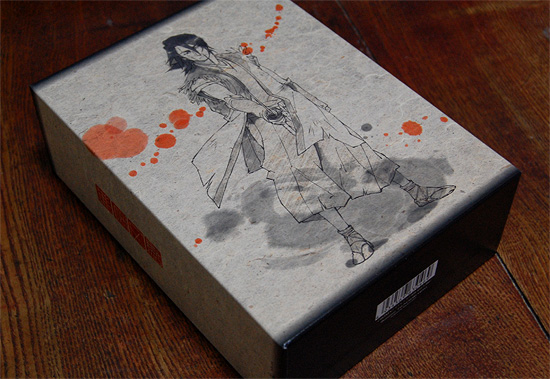 This box arrived just before I departed for my vacation in Singapore so its was only very recently that i had a chance to take a closer look at the contents. Sword of the Stranger is a samurai period film by animation studio Bones, and directed by veteran animator turned director Ando Masahiro. Here's a more detailed writeup on the film. The story and plotline has little to shout about, but the animation is top notched, most notably the fight sequences near the end of the film.
Housed within the sturdy, thick cardboard box are 2 slip cases that house the main animation feature and specials, 3 discs in all, a thin booklet with select, reproduced layout boards and a thick storyboard book, as shown below.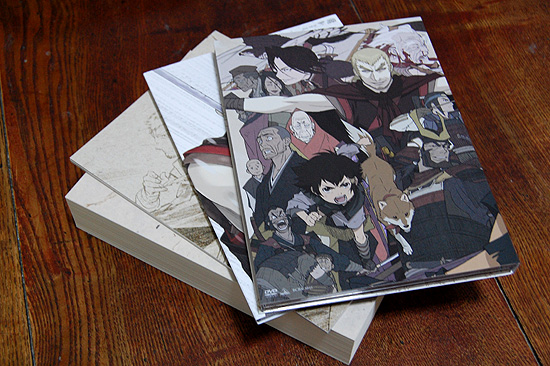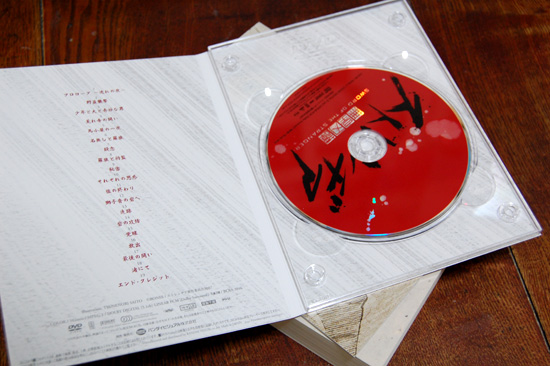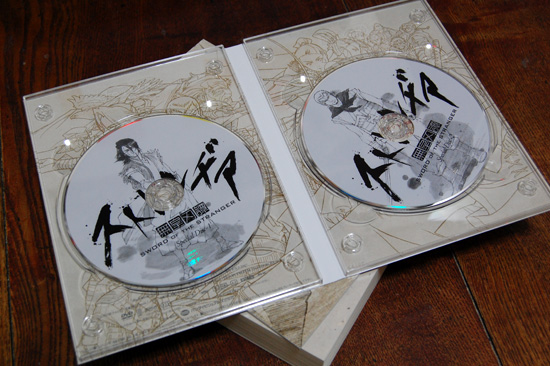 I haven't taken a look at the contents of the special discs but I reckon there should be some quality stuff spread between the 2 discs.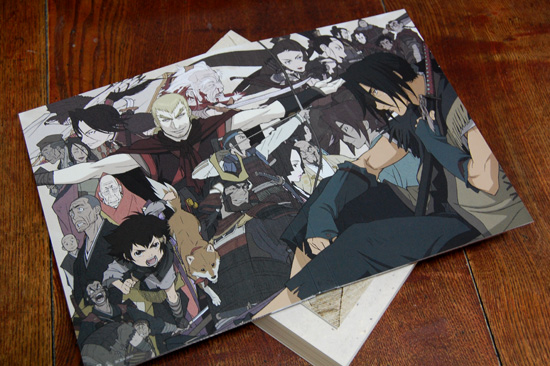 Next up is a small collection of reproduced layout boards, with Japanese captions.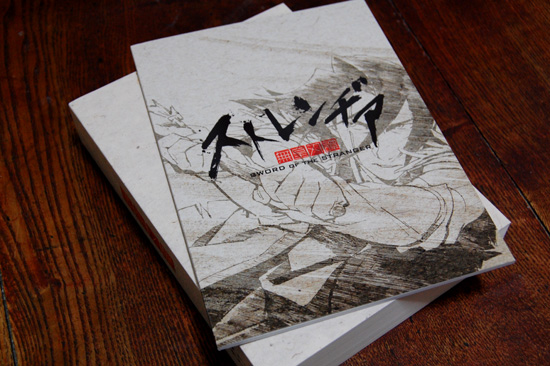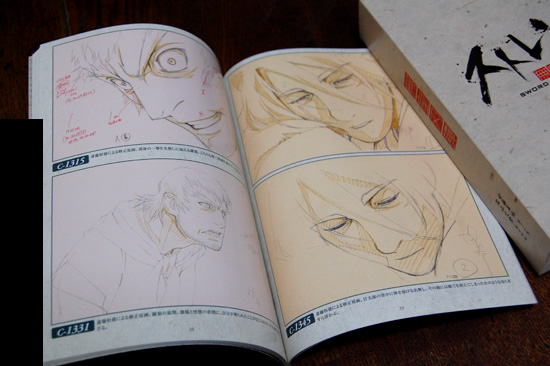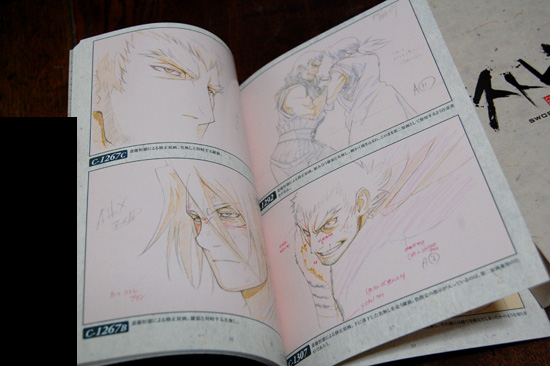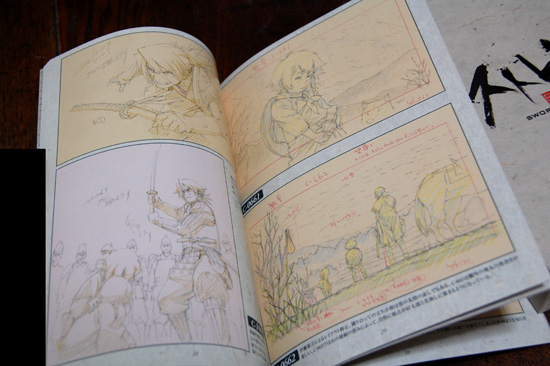 And lastly we have the complete storyboard book used during production.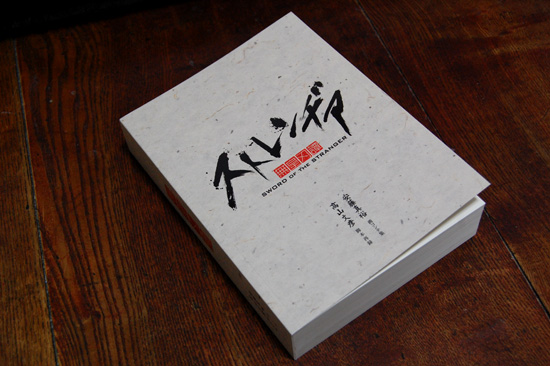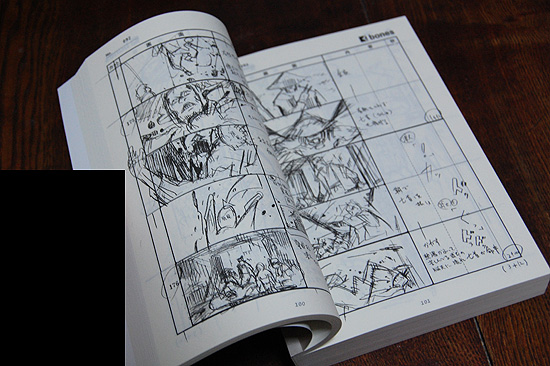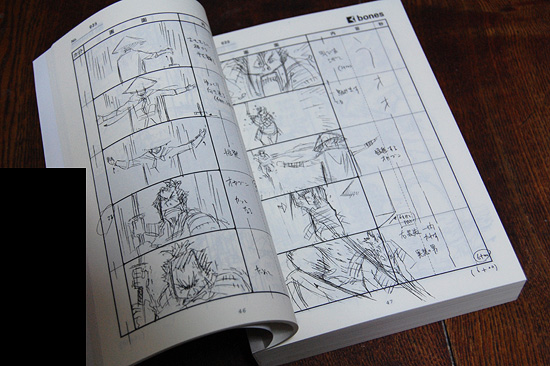 Sadly, there are no subtitles of any kind for either the animation feature or the extras ( which isn't exactly a surprise for most Japanese dvd boxsets ), so the US version might be a better bet for those who are just interested in the film itself. For those who are in for the extras, you can get a copy of this boxset here.
Folks who are keen on the BLU-RAY boxset can get one here.