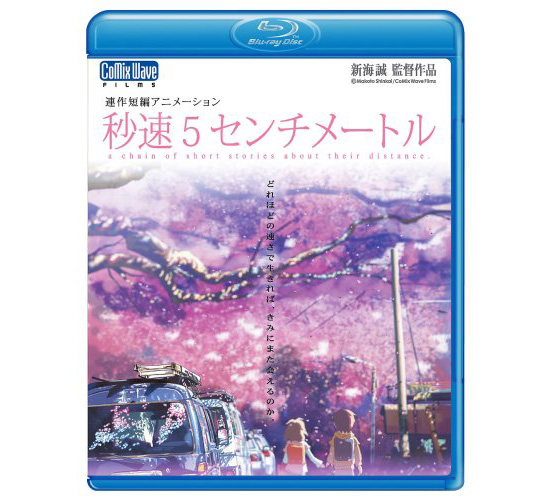 Japanese animation director Makoto Shinkai's much acclaimed "5 Centimeters Per Second" is now available on Blu-ray ! Enjoy this amazing animation film in stunning high definition !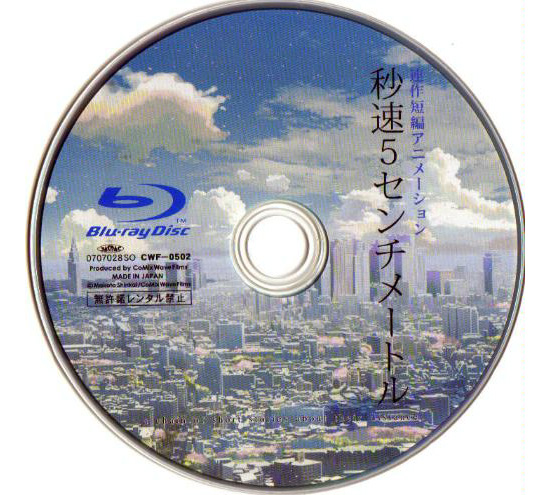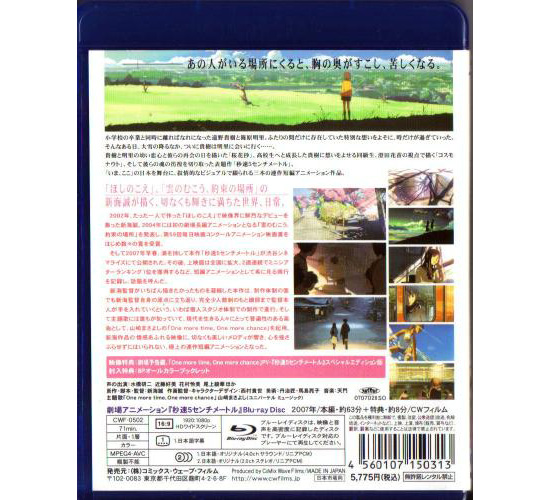 Edition Details :
Format:  Color, Dolby, DTS Stereo, Mono, Widescreen
Aspect Ratio: 1.78:1
Number of discs: 1
Subtitles : Japanese only
Run Time: 71 minutes
Follow this link to purchase the blu-ray from Amazon, or click on the image link below.
If you are a fan of Makoto Shinkai's art work, be sure to check out his amazing "Memories of the Sky" artbook, which contains a treasure trove of stunning background artwork used in his films.