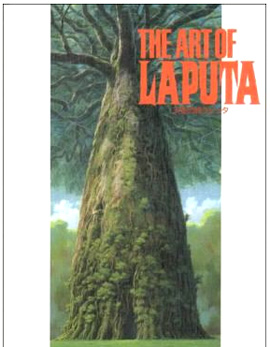 Condition : Brand New, Original Japanese edition. This book is now out of print and extremely rare.
Details : 194 pages, 29.8 x 21.4 x 1.5 cm, full colour, softcover, Japanese text.
Description : The official and most comprehensive 'art of' book on Miyazaki Hayao's Castle in the Sky( Laputa ). Castle in the Sky is one of Miyazaki's most beloved animation and is immensely popular for its mesmerizing production art. This book is crammed full of hundreds of cels, water-colors and conceptual sketches from the animation, and japanese text in the book is minimal. This is a valuable production reference book for any storyboard artist or enthusiast and for any one else who is a fan of Miyazaki's artwork.