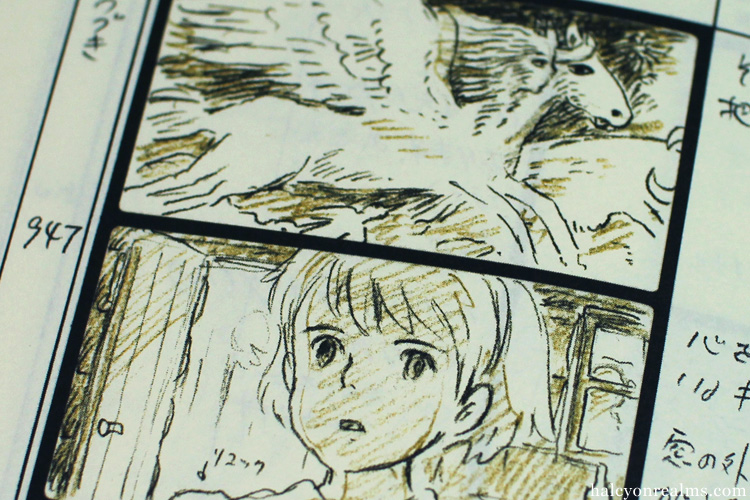 Kiki's Delivery Service is probably one of my 3 favourite Ghibli films, falling only behind Princess Mononoke and Totoro. A beautiful coming of age film, the story is simple and is often mistaken as a kid's movie, but it's depiction of sadness/loneliness are sombre subjects that adults will also relate to.
The story board book is an excellent way to study the film at one's own pacing. And like all Miyazaki storboards, its so beautifully illustrated !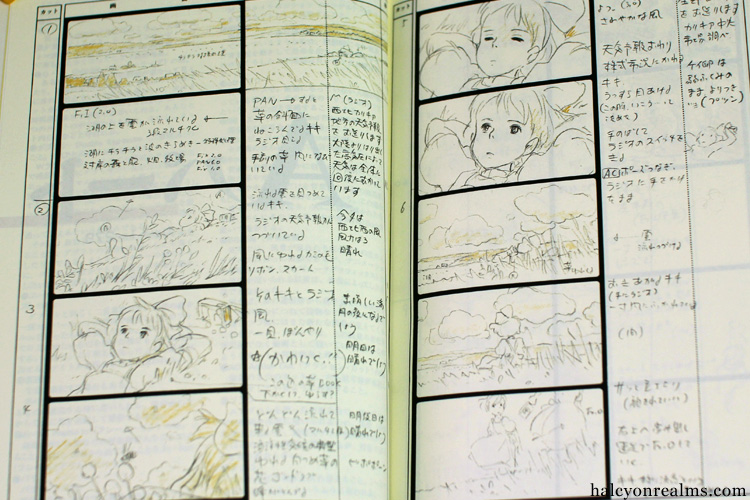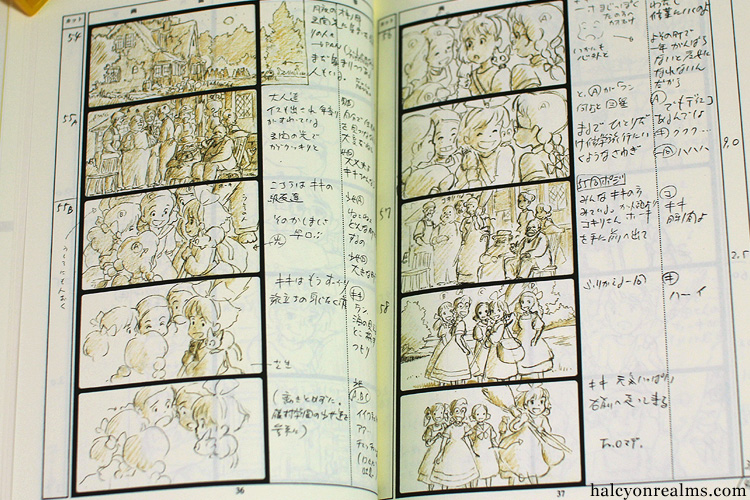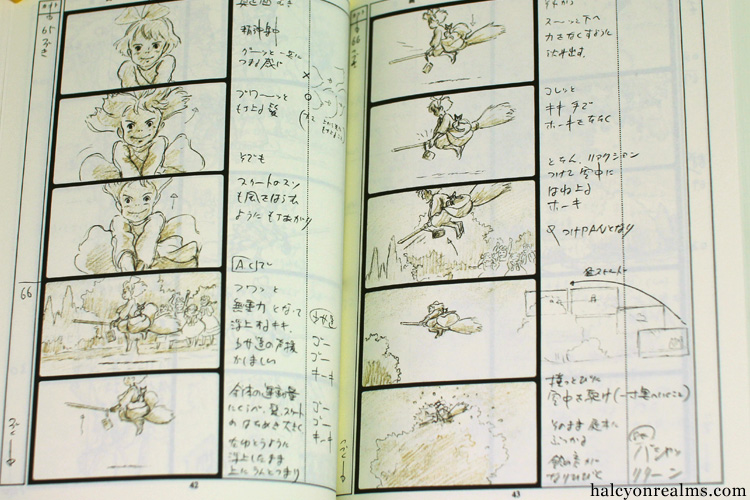 (above) One of my favourite moments in the film – Kiki prepares for departure from her home, cue catchy opening music.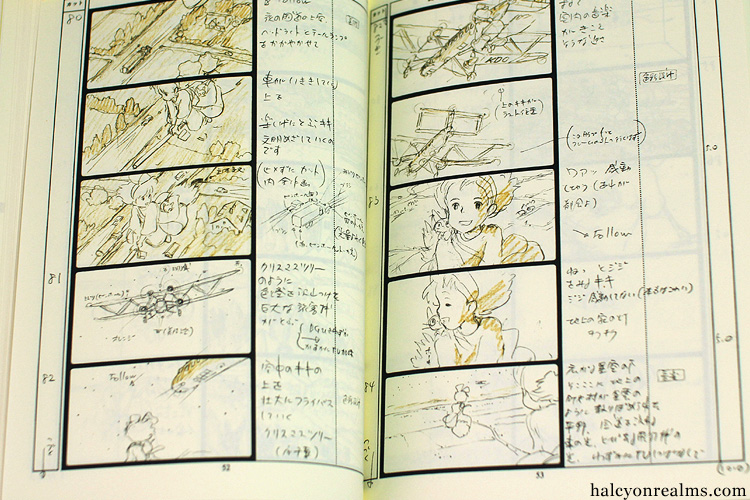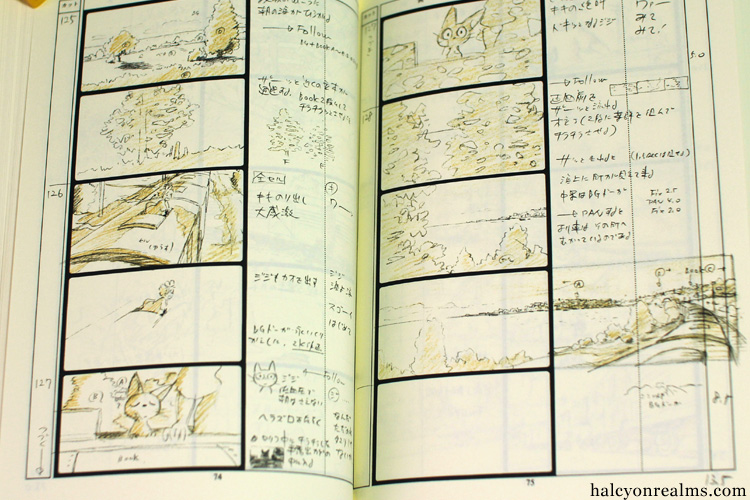 (above) Kiki's faithful companion Kuroneki Jiji ( black cat Jiji ) provides many opportune moments for comic relief.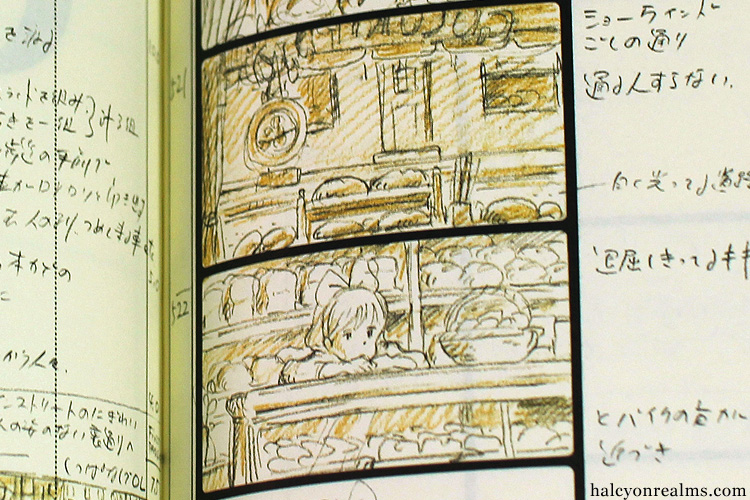 (above) One of Ghibli's most iconic images – A forlorn Kiki inside Guchokipanya Bakery.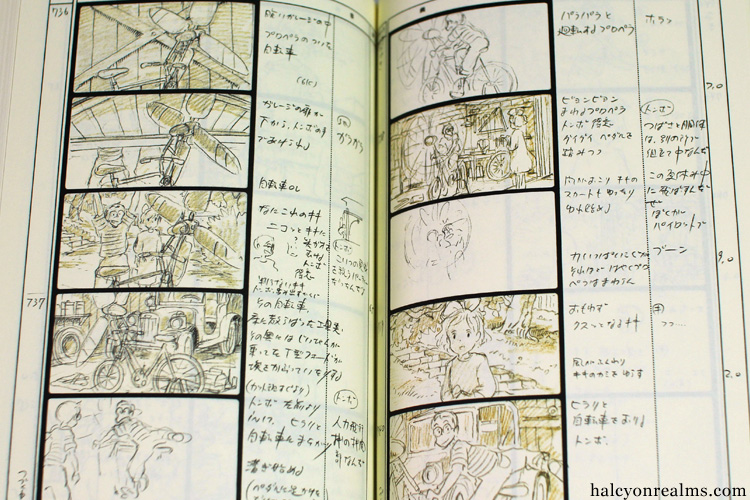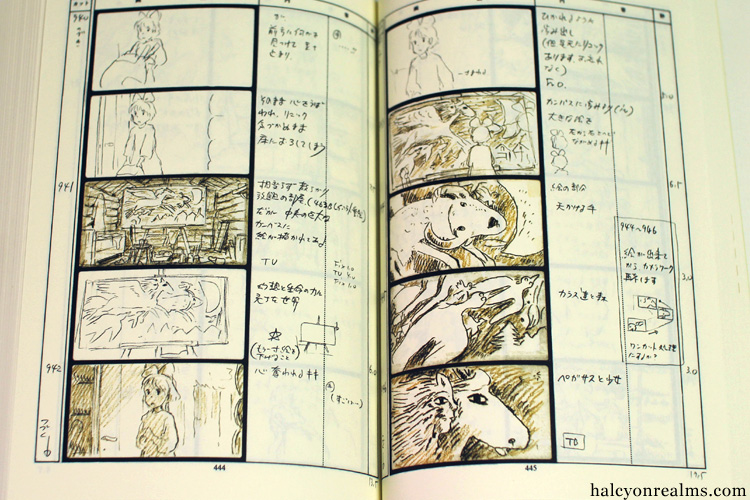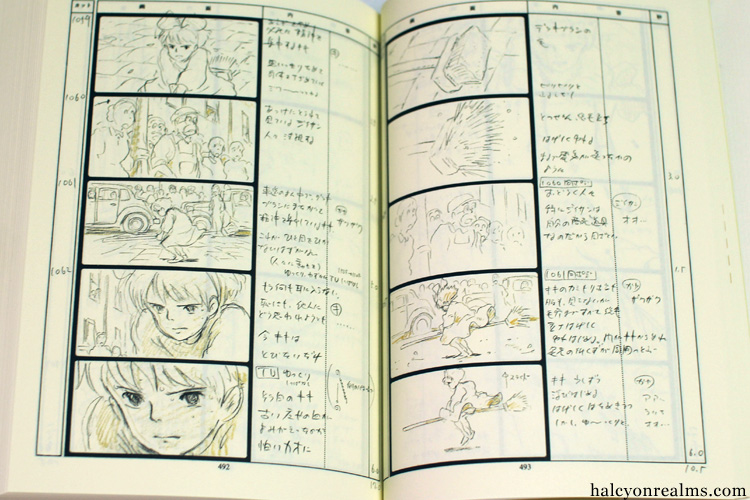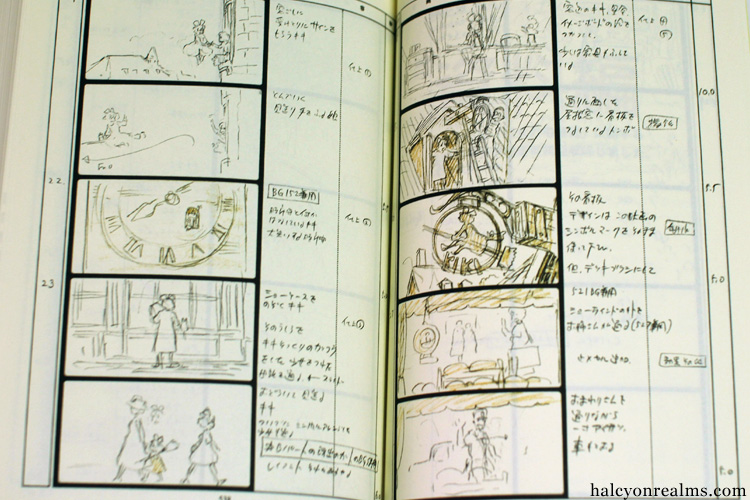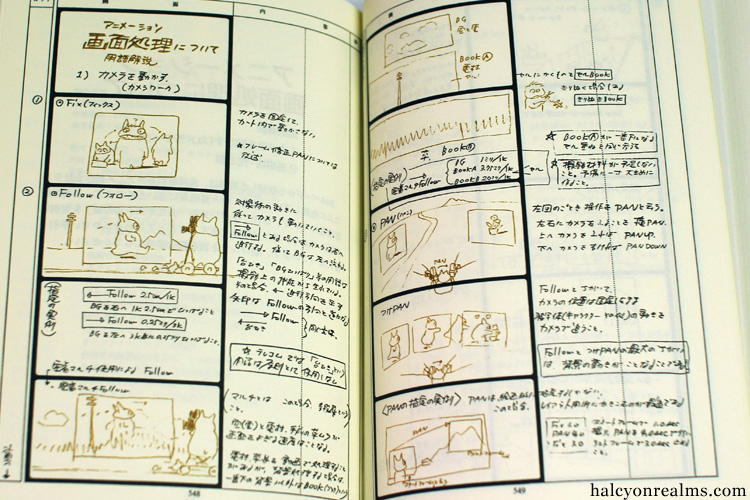 (above) Miyazaki-san tutors the reader in anime camera techniques in a short but lively section at the end of the book.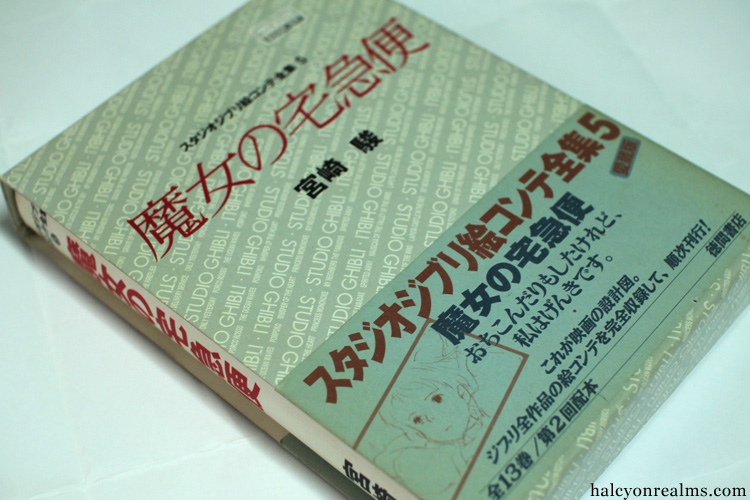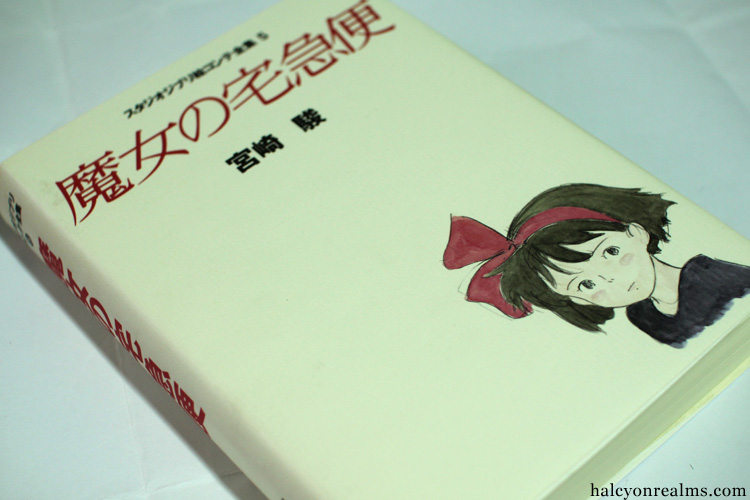 (above) The book comes with a protective cardboard slipcase.
Kiki's Delivery Service – The Storyboard Book details :
– Dimensions – 8.6 x 6.2 x 1.4 inches
– 560 pages
– Soft cover with cardboard slipcase
– Black and White, in Japanese
You might also be interested in these items :