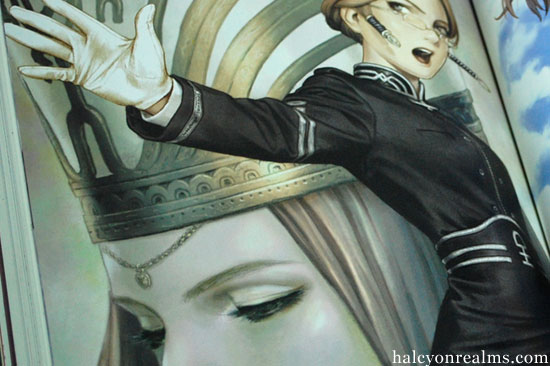 "Prismtone" is a whopper of an artbook by renowned Japanese illustrator ( and concept artist/character designer ) Range Murata, best known for his work in Last Exile and Blue Submarine. The book covers comprehensive character design sheets and illustrations for his portfolio of work from 1998 to 2006.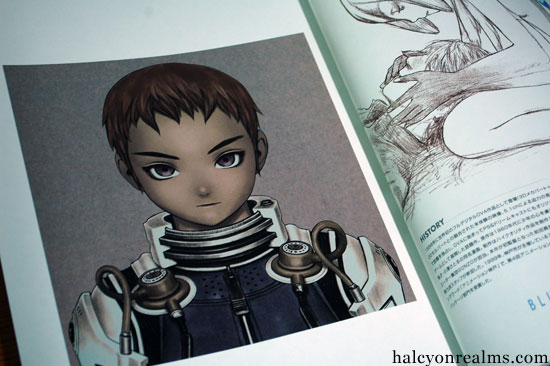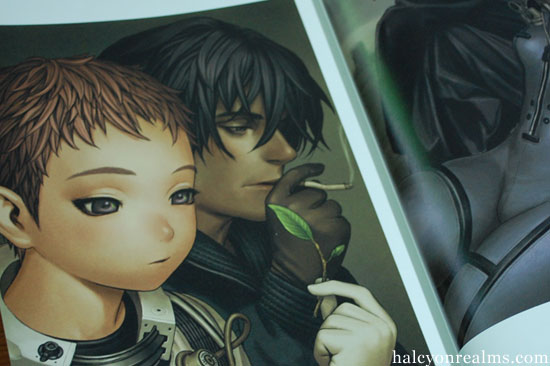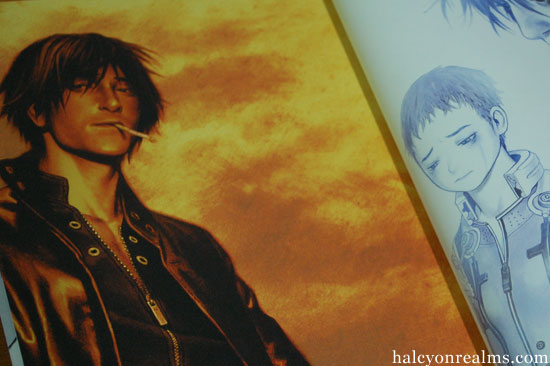 If there is only one Murata artbook you can ever own, with the most bang for your buck, this would probably be it. ( not all of us are rich enough to buy the exorbitantly priced "Form Code". )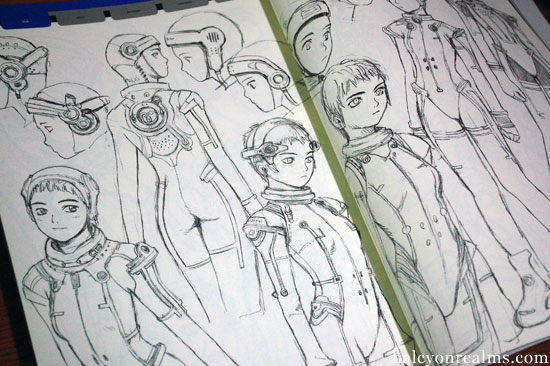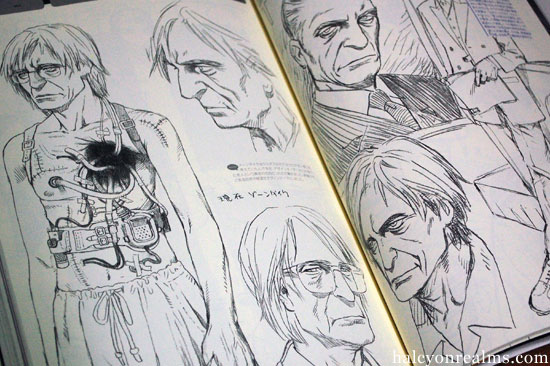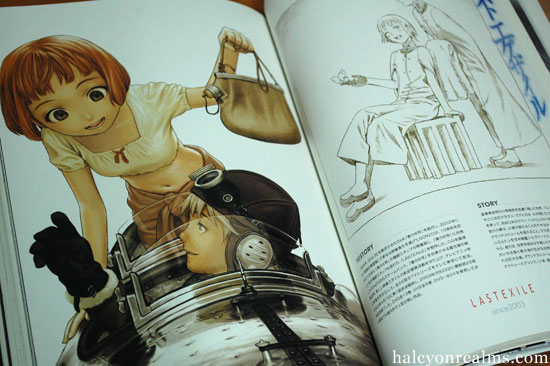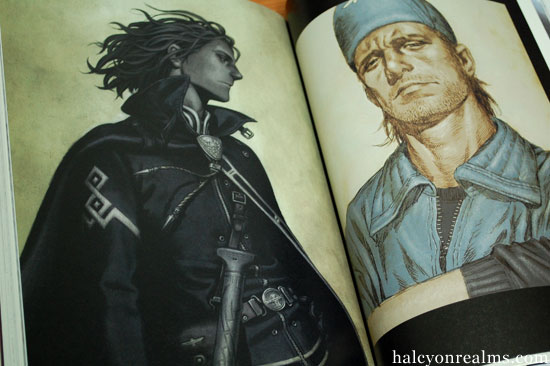 While a huge body of Murata's works feature scantily clad, doe eyed adolescent girls that venture uncomfortably close to Lolicon territory, ( I had a similar discussion in this older post ) he also produces much more realistic renderings of human characters ( see above ), demonstrating his formidable range of drawing skills and a profound understanding of the human figure.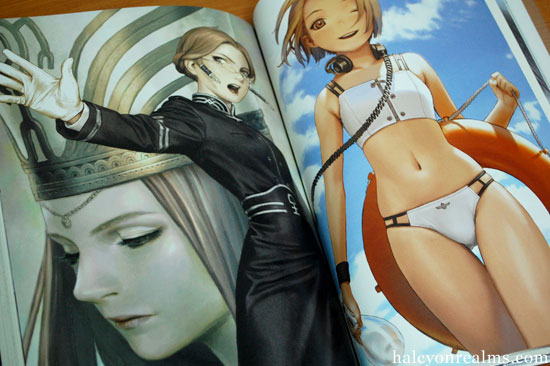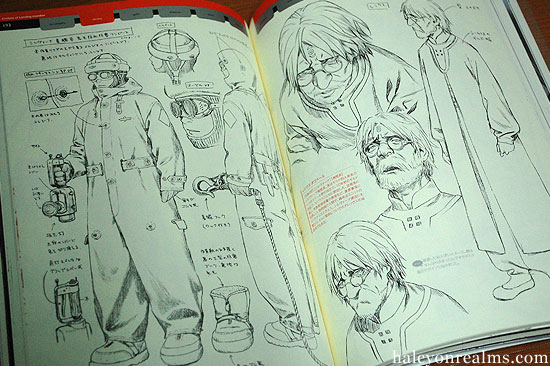 (above and below) Page after page of detailed character design sheets that one can pore over.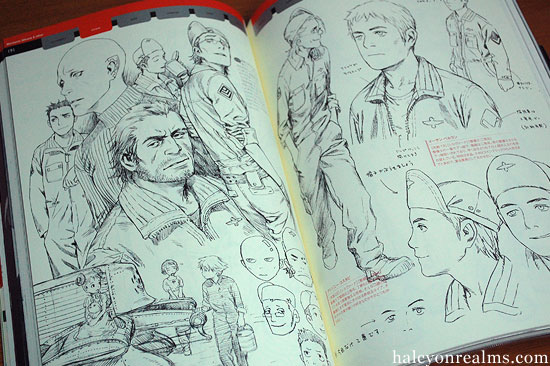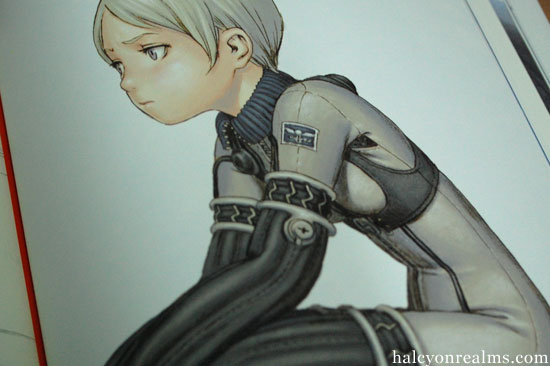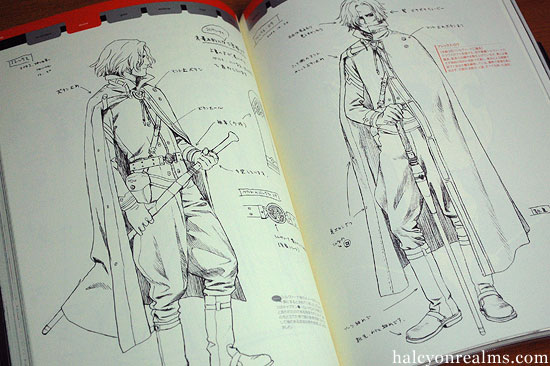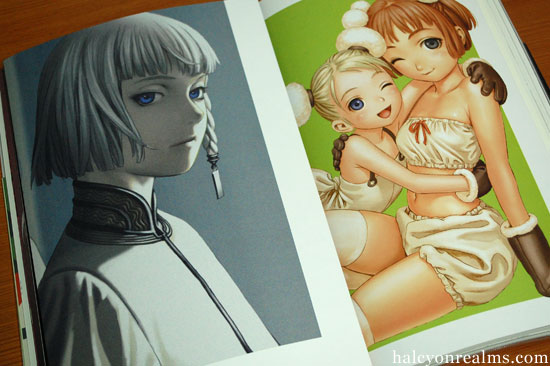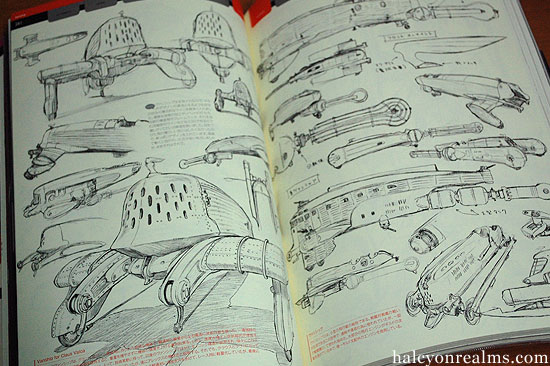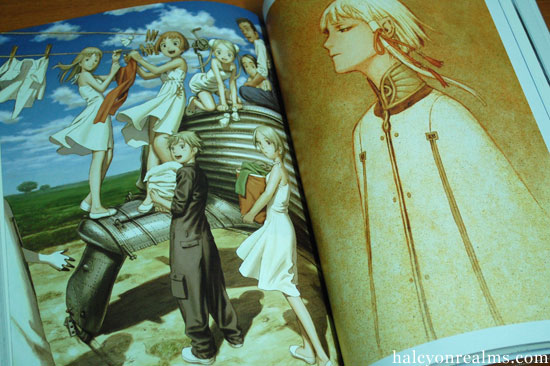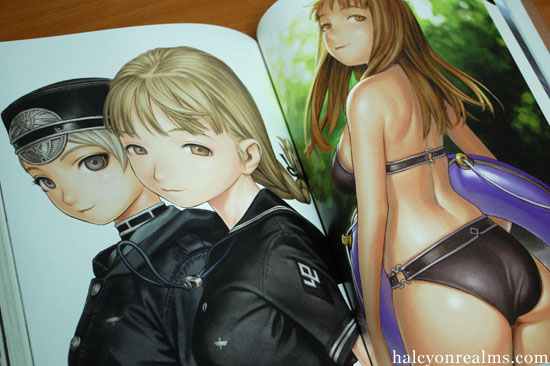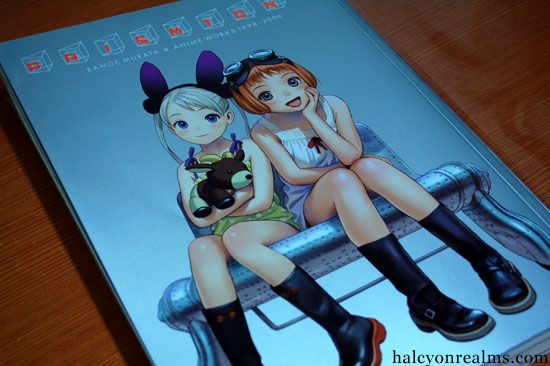 The character design for Last Exile is gorgeous, but I've never seen the anime series, is it any good ?
Prismtone – Range Murata Art Book details :
– Dimensions – 11.7 x 8.3 x 1.1 inches
– 304 pages
– Soft cover
-Full color, Black and White
You might also be interested in these items :