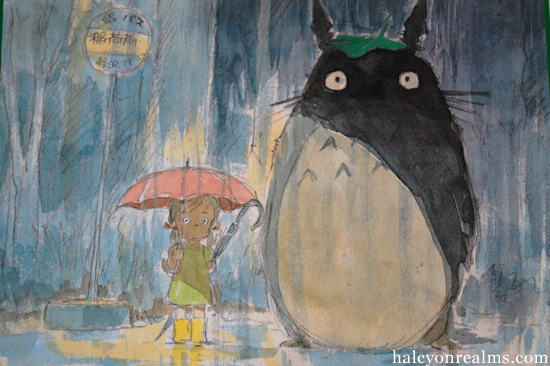 Certainly this incredibly charming Ghibli classic needs no introduction ? Sort of a children's read-along picture book, "Tonari No Totoro" contains delightful watercolor illustrations by Miyazaki-san, with words/captions by Nakagawa Rieko.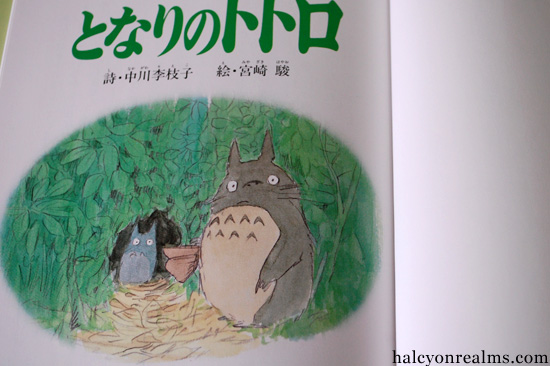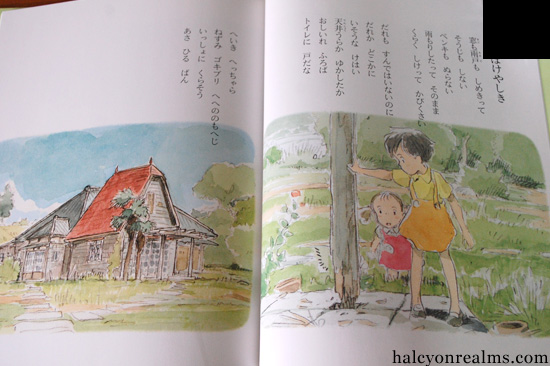 (above) Did you know that Mei and Satsuki's house is based on a real house found in Aichi prefecture, Japan ? ( See below ) If chance permits, I'll certainly love to visit it one day.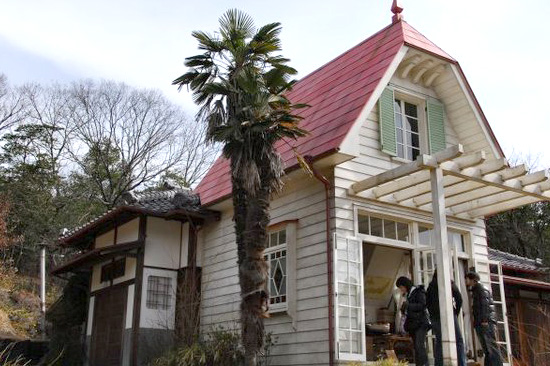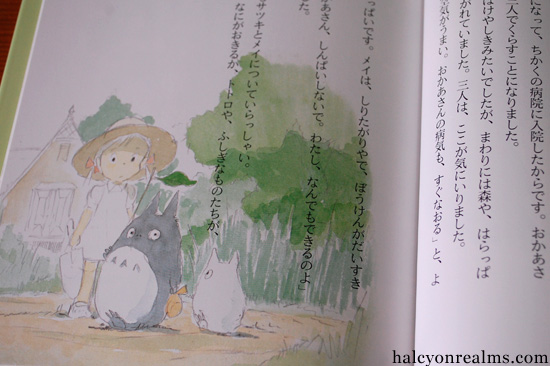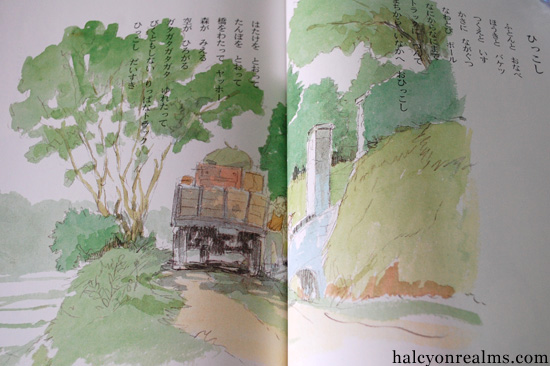 Just like Kiki's Delivery Service picture book, the Japanese text is meant for easy reading and can be a great way to learn some simple Japanese.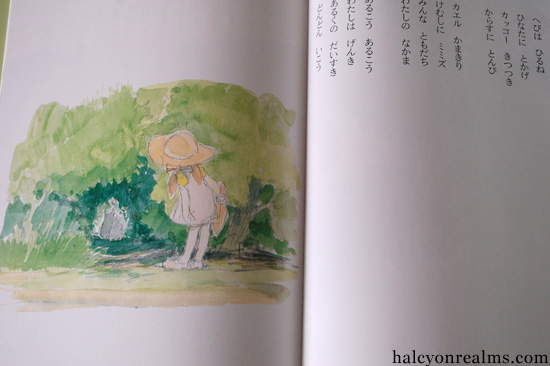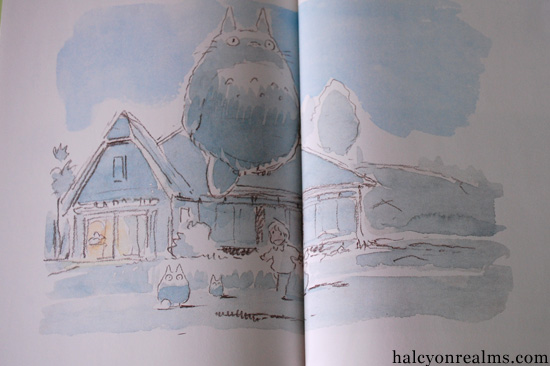 (above) Mei and Satsuki goes for a night flight with Totoro using his magical flying top, my favorite sequence in the film.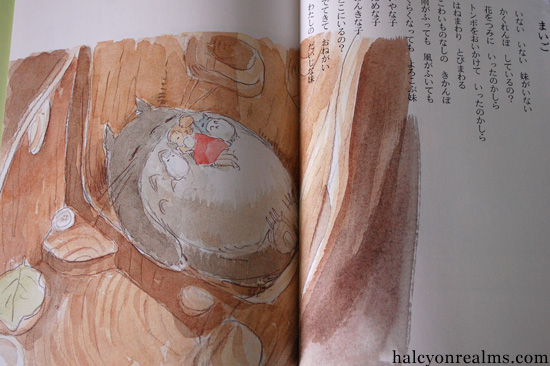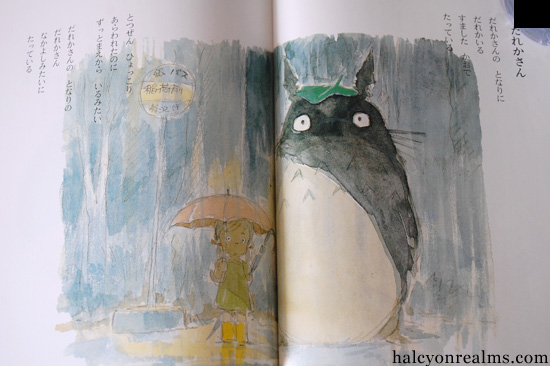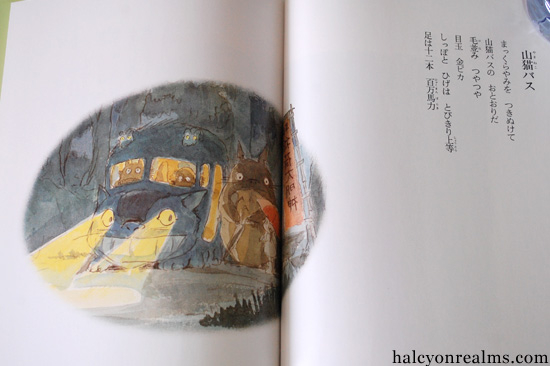 At only 40 pages, this book doesn't have too much artwork to show off, but its still a nice, light read. For those looking for more artwork from the film, you can find the official "Art of My Neighbour Totoro" here. I have a copy of the book and will do a review of it in the near future.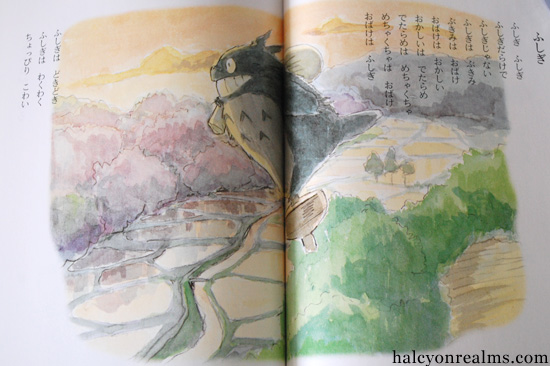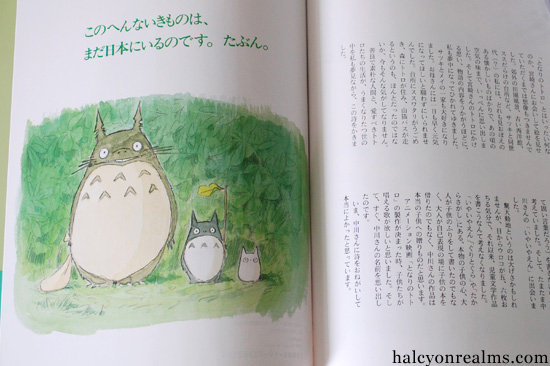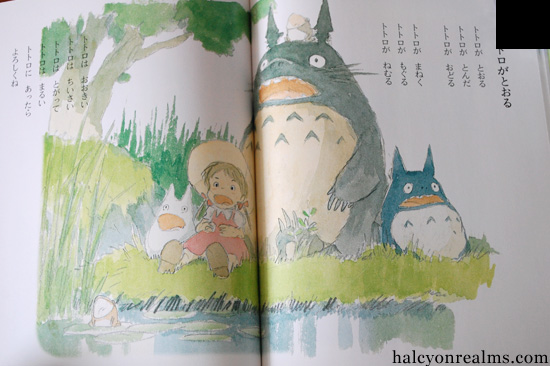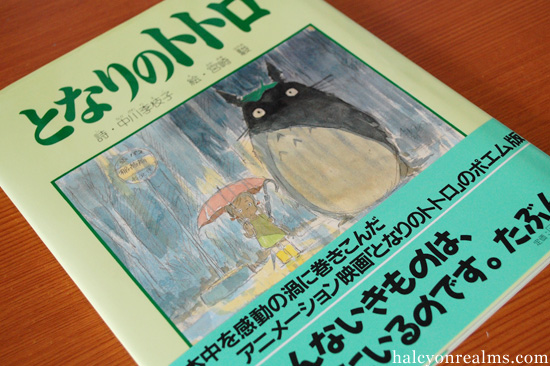 "My Neighbour Totoro Picture book" artbook details :
– Dimensions – 8.9 x 7 x 0.5 inches
– Hardcover with jacket, 40 pages
– Watercolor with Japanese text

You might also like these items :