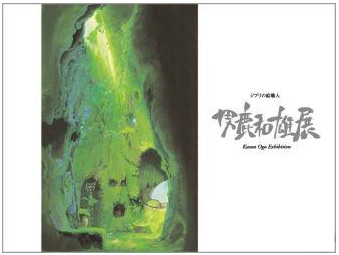 Details : Softcover, 26 x 16 cm, approximately 264 pages, full colour, comes with a 3 page foldout illustration from My Neighbour Totoro, Japanese text,
Description :
This is a special book published for Kazuo Oga's background art exhibition that was held at the Tokyo Metropolitan Museum of Modern Art from the 21 July to the 30 September 2007. This book contains all the 600+ pieces of artwork that was on display at the exhibition and is the most comprehensive collection of Kazuo Oga's artbook ever published, containing many background art from Ghibli's most famous films like my Neighbour Totoro, Princess Mononoke, Kiki's Delivery Service, Howl's Moving Castle, Spirited Away and more. This book was only available for Sale at the Museum during the period of the exhibition, and is now a collector's item.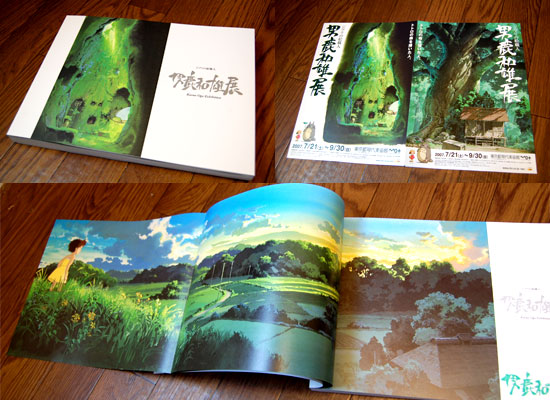 For a more detailed write-up on this exhibition / book, please visit here.