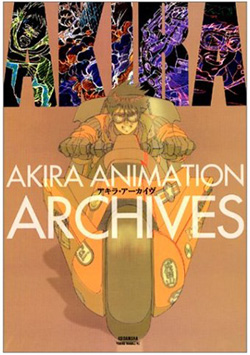 Condition : Brand new, original Japanese edition.
Details : Softcover with cardboard poster foldout dust jacket, 30 x 21 cm, approximately 191 pages, full colour, b/w, Japanese text
Description :
The official, definitve and most comprehensive making of guide to Otomo Katsuhiro's groundbreaking anime Akira, this book contains a wide, varied collection of artwork from the animation, detailed character cell sheets, various sketches, background designs, etc. A collector's item for Akira fans.
For a more detailed write-up on this book, please visit here.